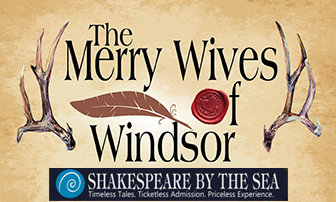 August 4, 2018 @ 7 PM
performance by Shakespeare by the Sea
The Merry Wives of Windsor

Come early and see blacksmith demonstration. Bring a blanket or lawn chair, bring the whole family and enjoy a free performance.

Picnic meals encouraged. Gelson's will deliver special picnics pre-ordered!
Wine and Beer OK.

For details please visit: www.LosEncinos.org

Donations are appreciated.

There is no public parking on the park grounds. Please park on the street and pay attention to all posted signs. There is no ADA parking on-site. However, there will be a designated ADA drop-off at the Moorpark gate.

---


The Los Encinos Docent Association appreciates ongoing supporters:
- California Pizza Kitchen
- California State Parks Foundation
- Encino Neighborhood Council
- Gelson's
- Mike the Printer
- Rumack & Harmer Pediatric Dentistry
- Viktor Bene's Continental Bakery


Want to join in?

Please visit the Los Encinos Docent Association web site for details,
additional information and updates:
www.LosEncinos.org

Park hours -- Sunday - Wednesday 10:00 AM - 5:00 PM.

-----------------------------



The Los Encinos Docent Association is an all-volunteer 501(c)(3) non-profit corporation, also recognized as tax exempt by the State of California Franchise Tax Board, and is dedicated to the education about and preservation of Los Encinos State Historic Park in Encino.